Product Description
Remote Power Rotation and Tilt
Industry best 3-Year Warranty
These Golight® RadioRay® LED Work Lights are designed to be permanently or temporarily attached to a vehicle for your specific use. These Work Lights are directionally controlled by either a dash mounted, hand held wireless or wired (15' cord) control modual. With unparreleled flexibility this light gives the operator a full 370º horizontal rotation and a 135º vertical tilt with fingertip control. These Work Lights provide superior light penetration, even through the worst weather conditions, with a state of the art P-Vex™ lens and 10 High Flux LED technology. Select from a Permanent Mount Light that attaches directly to your vehicle or a Portable Mount Light with a mounting shoe that either attaches to your vehicle permanently or magnetically that then allows you to easily remove the light for remote use. Permanently installed lights are directly wired to vehicle power while Portable Shoe mounted lights are powered by a plugging them into your cigarette lighter plug tethered on a 20' cord.
PERMANENT MOUNT: Light Mounts to any flat surface on your vehicle. Available in White or Black with Wireless Hand Held Remote or in White with a Hard Wired Dash Remote
PERMANENT SHOE MOUNT WITH PORTABLE SUCTION CUP OPTION: Permanent Mount Shoe mounts to vehicle which holds Portable Light with convenient Suction Cup Base. Available with a Wired Remote (15' cord) in Gray or a Wireless Remote in White.
MAGNETIC SHOE MOUNT WITH PORTABLE SUCTION CUP OPTION: Magnetic Mount Shoe can be placed on vehicle when light is needed. Shoe holds Portable Light with Suction Cup Base which is easily removed. Available in Black and White with a Wireless Hand Held Remote.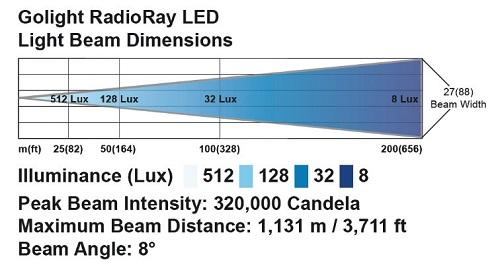 Product Tags
Add Your Tags:
Use spaces to separate tags. Use single quotes (') for phrases.